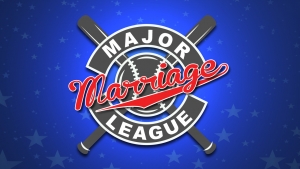 Recently we ran a 30 day series on Respecting Your Husband.  Now that we have completed Band of Brothers and the Spring Marriage Retreat it is time to shift our focus to the wives.  How can we love our wives as Christ loved the Church.
It is a tall order and many times we focus on what actions we can take instead of the source for this kind of love.  Sacrificial love, from the Greek word agape, is the kind of love God showed us.  It is the understanding of that love, shown for us, that powers us to be able to love others, and our spouse.  When we understand that he forgave us completely, that he paid the price of our sins on the cross, that he loves and accepts us fully and completely, then we are able to show forgiveness, grace acceptance and sacrificial love to our spouse.  It is remembering how much God loves us that drives us to want to do what is pleasing to him.  Not to win God's approval, but because we have it…and more.
Tim Keller in his commentary "Galatians and You" put it this way.
Imagine a father watching his beloved son play baseball on a team he coaches.  As he sits in the dugout he loves his son full and completely.  If the son forgets the father's instructions and strikes out, it will not change his love for him or his approval of him one bit.  The son is assured of the fathers love regardless of his performance.  

But the son will long to hit that home run for his father.  Not for himself – not to gain the father's love – but for his father because he already has his father's love.  If he does not know his father loves him he will strive for the home run not for the father, but for himself, to win that love.  Because he knows the father loves him, his efforts are for the father – to please him.  

We can only express true love to our spouse when we understand and abide in the love of our Father.  We extend grace and forgiveness to our spouse as we rest in the grace and forgiveness of the Father.  We express sacrificial love only as much as we understand how much the Father and Son sacrificed for us.  We love not to obtain acceptance and love from the Father, but because we already have it and loving others is what brings Him joy.
Trying to understand what love means to a woman is often like trying to understand the color of eight.  We are complex creatures driven by needs, desires, hormones, feelings and so many other things.  In the coming weeks we will be sharing what love means to a woman.  But make no mistake, without an accurate understanding of the Gospel, and how much God loves you, you will always struggle with sacrificially loving others, even someone as amazing as your spouse.  Without a dependence on the Holy Spirit living in an through you, the best you can hope for is Eros (Erotic love) or Phileo (brotherly love).  These types of love have a place in your marital relationship but it is sacrificial love husbands are commanded too.  It is the type of love impossible without abiding in the love of God.
In the coming weeks we will be providing insights and ideas on what love means to a woman.  We will give lists and hints.  These are useful, but only when we understand that we are simply vessels of God's love for our spouse.  It's not a matter of hints and ideas, it is a matter of the heart.
Blessings
Note:  If you have no idea what I am talking about in this post, we would love to talk to you about it.  The staff at Colonial Hills and the Marriage Ministry Team would love to share this insight.  It is really the only hope we have for the marriage God intended.  Feel free to call me at 903.316.1663 if you have questions.  
                                    Michael
http://threestrandsministry.com/wp-content/uploads/2018/05/Three-Strands-Ministry-Main-Logo-White-300x147.png
0
0
Michael Curtis
http://threestrandsministry.com/wp-content/uploads/2018/05/Three-Strands-Ministry-Main-Logo-White-300x147.png
Michael Curtis
2018-04-28 14:21:50
2018-05-25 14:30:25
Major League Marriage