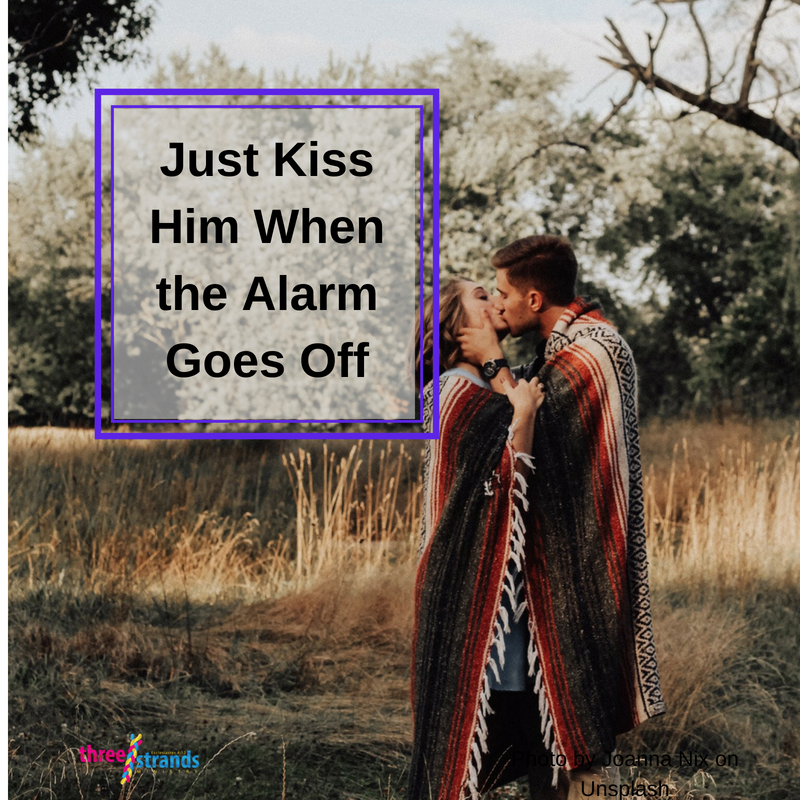 Thursday Patty and I were headed west, separately.  She was heading west to visit her dad, a monthly visit now that he has recently moved; and I was headed west to my Mom's house to mow the desert (no rain for weeks).  Somehow we ended up west bound on Interstate 20 in the same location.  She pulled up behind me, flashed her lights, then pulled up beside me trying to get my attention.  She honked, flashed her lights, started singing Mama Mia, all to no avail.  I was talking  to one of my team members after she had experienced a challenging day in the classroom and apparently it negatively effected my situational awareness.
Is it just me or does that happen a lot with the ones we love.  Not necessarily on Interstate 20, but in the day-to-day practice of living and loving.   We get focused on almost anything else and fail to pay attention to the ones we love the most.  We get caught up in what Steven Covey called the "thick of thin things."  We pay more attention to the lawn mower repair than the little princess wanting to share high tea with dad; the game instead of the bride of our youth; we waste time on the next episode of House Hunters instead of noticing that our spouse has had a really rough day.
Part of the challenge with us guys is that we get focused.  While women may be able to multi-task to some degree, we men are programed to focus on one thing at a time.  When that one thing takes a few days, we may fail to notice the needs of our spouse.  I read an article recently about how a husband had fought with his wife over his insensitivity towards her need for some attention.  She had become irritated that he was simply not paying any attention to her as he was spending the weekend completing a paint job on his car.  As the fight progressed she used the "A" word (always) as in "You always pay more attention to (fill in the blank) than you do to me." She was not feeling cherished, loved or appreciated.  After some thought he realized that he simply got swept away in his activities and often went days without really expressing appreciation or engaging with her in any meaningful way.  His answer was simple, set two reminders.  The first reminder goes of every morning at 9 am and reminds him to think about how lucky he is to have such a great wife.  Periodically, he follows the thought up with a quick text telling her how lucky he is and why.  He knows that words of encouragement mean something to her and so, being the wise man he is, he uses this time to invest in their relationship.  The second reminder goes off at 8 p.m. and reminds him to kiss and hug his wife.  Sometimes it is  quick kiss, sometimes a chance to catch-up, sometimes a little more; but each time he is reminded that he needs to focus on the most important human relationship in his life, the one with his wife.
I know ladies, not overly romantic.  Richard Gere didn't have reminders in Pretty Woman.  Maybe so, but  God made men and women different, and one of those differences is the ability to focus intently on one thing at a time.  While focus is extremely helpful when hunting for dinner on the great plains, it may work against us a little when we need to focus on relationships.  Help a brother out and just kiss us when the alarm goes off.
Have a great week all.
http://threestrandsministry.com/wp-content/uploads/2018/08/Photo-by-Joanna-Nix-on-Unsplash.png
800
800
Michael Curtis
http://threestrandsministry.com/wp-content/uploads/2018/05/Three-Strands-Ministry-Main-Logo-White-300x147.png
Michael Curtis
2018-08-20 16:01:20
2018-08-20 16:01:20
The Thick of Thin Things