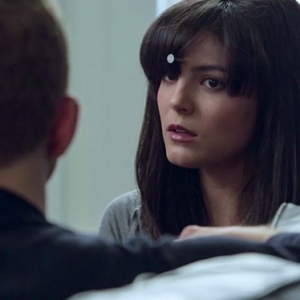 C is for Conquest
H is for Hierarchy
A is for Authority
I is for Insight
One of my favorite video's is "It's Not About the Nail."  Watch it and then return to this post.
Hilarious and true.  But here is the thing, sometimes it is about the nail.  Sometimes a wife wants a listening ear and sometimes a wife needs wise counsel.  A woman will most often desire the former at home but a man will default to the later.  Remember, at work he may often times come into contact with people who are pointing out deficiencies, identifying problems or complaining about a situation.  They come to him at work for solutions and he may have some excellent advice.  He gives his advice, his coworkers appreciate and affirm his wisdom, he feels valued and then he moves on to the next problem starting the cycle again.  However, he comes home and listens to his wife vent while still in the framework of "fixing the problems."  Then the crazy cycle starts.
Patty and I have learned I am a fixer, most men are.  I do not naturally understand the need to vent.  So, we have learned to ask for what we need.  When she wants a listening ear she starts the conversation with "I need to vent."  When she fails to do this and starts venting I ask, "Am I supposed to be in venting mode or advice mode?"  She smiles, let's me know what she needs, and we continue with the conversation.  After a while a man will start to learn to listen to venting a little more naturally.  However, it seldom happens easily without professional training.
It is worth noting that men at work feel validated and appreciated for being recognized as the "answer guy."  If he is not getting the same type of validation from you it can often create problems in a marriage.  Some of the people he is being validated by at work are women.  No-one should be validating your man more than you.
http://threestrandsministry.com/wp-content/uploads/2018/05/Three-Strands-Ministry-Main-Logo-White-300x147.png
0
0
Michael Curtis
http://threestrandsministry.com/wp-content/uploads/2018/05/Three-Strands-Ministry-Main-Logo-White-300x147.png
Michael Curtis
2018-03-11 13:49:15
2018-05-25 13:50:20
I is for Insight