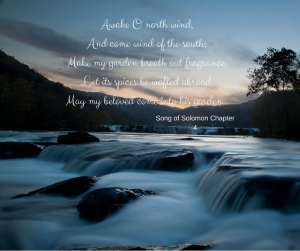 C is for Conquest
H is for Hierarchy
A is for Authority
I is for Insight
R is for Relationship
S is for Sexuality
In almost every workshop or study I have attended regarding marriage, sexuality has been discussed.  Usually, it is discussed last and seldom is it given the time required to fully understand a subject of such depth.  I believe most men will agree with me that the average woman simply does not understand the importance of sex to a man in a marriage.  In fact, I would argue that most men do not understand why it is so important.  So, in honor of men everywhere, we will spend the next 5 days on this topic.
Before I make my first point I would like to recommend a book to help you as a wife understand this topic.  The Good Girls Guide to Great Sex,  written by Sheila Wray Gregoire, does an amazing job with a man's perspective on sex.  I have handed it out as a resource to couples dealing with this topic and it has provided a great deal of insight.  I will be quoting the book extensively in the coming week so you can hear from a woman and not simply dismiss me as just another man focused on the only thing men focus on…sex.
A difference in libido is one of the most common problems in a marriage.  In general, a man's libido will be significantly greater than a woman's. When she rejects his advances he will often take offense feeling as if she is rejecting him.  He huffs off feeling angry and she simply can't understand why he would act so childishly.  In fact, she might even reprimand him for being so shallow.  He withdraws further distancing himself from his wife emotionally.  Not feeling emotionally connected, she further withholds intimacy.  This cycles can go on for years and each time it happens another brick is built in the wall between the couple.
Here is how one man explains it:
It's been a big issue for many years. I usually withdraw. I lose sleep, and it impacts every aspect of me. My wife then gets mad at me for letting it impact me.
Another man says this:
"I don't feel loved because my wife doesn't want sex. I feel like she doesn't want me personally." "You know there is a lack of interest, but you don't really know why. You start to think, What is wrong with me?" "I feel rejected, like my wants, needs, and desires don't matter." "It really hurts. I feel like a failure and a horrible husband because she almost never lets us have sex. It doesn't make sense, but it's how I feel."
Here is the truth of the matter.  A lot of how a man feels about himself, and feels in general, is wrapped up in his sexuality.  Yes, it is a physical need, and one that a woman may not have.  However, sex is also how a man connects emotionally to his wife.  Further, it effects his emotions, thoughts, and feelings of self worth.  When a woman minimizes the importance of sex she minimizes one of his primary needs.  Further, she minimizes a need that only she can meet according to scripture.
Here is my first question for this topic this week.  How do you perceive his need for intimacy?  Do you see it as…
____ a physical need that God has wired into his nature.
____ an opportunity to minister to your husband in a way no other person can.
____ an expression of his love for you and a desire to connect spiritually.
____ a channel for him to open up emotionally.
____ something you have never really considered.
Take some time today to think about one of your primary ministries, the sexual fulfillment of your husband.
The man said, "Finally, bone of my bone, flesh of my flesh!  Name her woman for she was made from Man."  Therefore, a man leaves his father and mother and embraces his wife.  They become one flesh.  The two of them, the Man and his Wife, were naked, but they felt no shame.
Genesis 2:24-24 The Message.
http://threestrandsministry.com/wp-content/uploads/2018/05/Three-Strands-Ministry-Main-Logo-White-300x147.png
0
0
Michael Curtis
http://threestrandsministry.com/wp-content/uploads/2018/05/Three-Strands-Ministry-Main-Logo-White-300x147.png
Michael Curtis
2018-03-13 13:58:48
2018-05-25 14:28:39
S is for Sexuality Part I