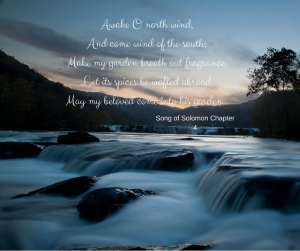 Sex is not only a physical exercise but is also an exercise in emotional intimacy.
Many wives feel like a man only sees sex as a physical act and does not see it for it's emotional connection as well.  As time passes between intimacy, he may start to become more grumpy and sullen.  She may feel he is withdrawing emotionally in an effort to manipulate her into sexual performance.
A woman naturally connects on an emotional level and when she feels emotionally connected she will then start to respond sexually.  That is a woman.  A man has a different cycle.  A man is almost always ready for sexual intimacy and it is after sexual release that he can then begin to engage emotionally. Without sexual intimacy he may become withdrawn and frumpy (technical term).  Everyone knows this is true.  How often have you seen your male boss come in with a smile on his face and a song in his heart and you said "He must have gotten lucky last night."  Sure you have.  Everyone knows that a man is more emotionally expressive when his need for sexual fulfillment is met.  Further, when a man experiences sexual release he receives a dose of oxytocin, the bonding hormone.   A man is easier to connect to emotionally when he is not sexually frustrated.
So, how can you help your husband to connect with you on an emotional level more consistently?  Simply be aware of three things and then act accordingly.
The more sexually frustrated a man is, the more distant he is likely to become.  It is part of his psychological and physiological nature.  Yes, he can control it.  No, it is not always easy.  A lot of times women simply loose track of how long it has been:
"It's come down to a lot of negotiations. There was a time when my husband said, 'You know, it's been almost a month.' I balked. No way. I counted back — sure enough. After that we had a specific contract (which days of the week). Now it's better, so … we generally have sex about two times a week. We intend for more — but that's usually what it turns out to be." (married 12 years) 1
The more a man feels desired and wanted physically, the more likely he is to connect with the woman that desires him emotionally.  This creates a unique opportunity for you as his wife as you are the only one that should be connecting to him either physically or emotionally.
Making time for intimacy, and initiating intimacy periodically, creates an environment where his need for physical release is more likely to be met, and your need for emotional connectivity is more likely to be met.  Win/Win.
"He so appreciates it when I initiate.  It creates a unique closeness that lasts for several days."  (married 27 years) 1
It will not surprise you that these facts do not surprise God.  Throughout scripture God advises us that in marriage we are to take pleasure in each other (Proverbs 5:15-19), that we should give ourselves to one another freely and not withhold sexual intimacy from one another (1 Cor 1:3-4), and that the passionate love we express towards one another is not only "OK" with God but is celebrated (Song of Solomon 5:1).  It is when we follow the model of love that God provides (sacrificial, passionate and brotherly love) that we can truly connect with our spouse in the way He planned for us to connect from the beginning;  Physically, emotionally and spiritually.
1.  Gregoire, Sheila Wray; Gregoire, Sheila Wray. The Good Girl's Guide to Great Sex: (And You Thought Bad Girls Have All the Fun) (pp. 212-213). Zondervan. Kindle Edition.
http://threestrandsministry.com/wp-content/uploads/2018/05/Three-Strands-Ministry-Main-Logo-White-300x147.png
0
0
Michael Curtis
http://threestrandsministry.com/wp-content/uploads/2018/05/Three-Strands-Ministry-Main-Logo-White-300x147.png
Michael Curtis
2018-03-14 14:04:31
2018-05-25 14:28:52
S is for Sexuality Part II