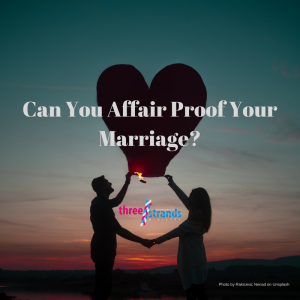 I hesitate to provide easy posts on deep topics.  Podcasts like "10 ways to Divorce Proof Your Marriage" seem trite when a friend is going through a divorce.  Five ways to make your man happy seems a little shallow when depression, fear and anxiety are overwhelming a marriage.  We live in a complicated world where sin and selfishness press into our marriages unless we actively fight them.
However, I have been listening to the Fierce Marriage Podcast for some time now and have been reading their posts for over a year.   I have been very impressed with this couple.  Ryan and Selena Frederick have a great story, are solidly grounded in Christ, and have an excellent way of communicating the Gospel aspect of your marriage as a Christian couple.  They understand covenant which is more than I understood at their age.  Here is a great podcast on setting up boundaries in your relationship to protect against affairs.  It  goes deeper than just a 5 step program as does their book, Fierce Marriage, released a couple of weeks ago.
I hope you enjoy the podcast, everything I have heard from them has been well thought out, scripturally  based and presented from the view of both men and women.  Enjoy.
https://threestrandsministry.com/wp-content/uploads/2018/05/Photo-by-Rakicevic-Nenad-on-Unsplash.png
800
800
Michael Curtis
http://threestrandsministry.com/wp-content/uploads/2018/05/Three-Strands-Ministry-Main-Logo-White-300x147.png
Michael Curtis
2018-05-10 13:32:03
2018-08-11 05:16:09
Affair Proof Your Marriage