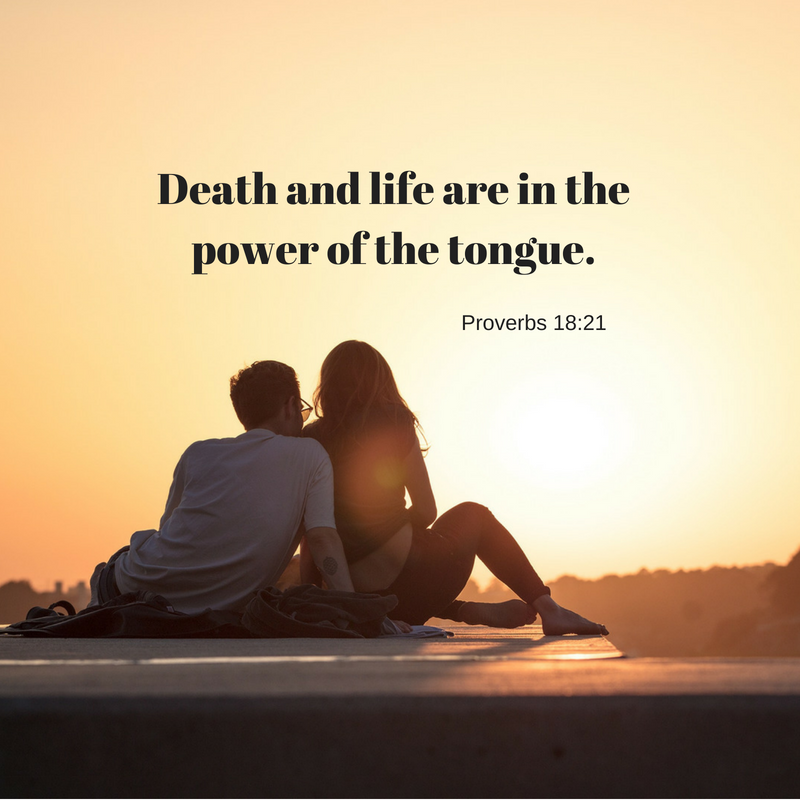 When was the last time you spoke life into your spouse?  When was the last time you affirmed them, encouraged them, and spoke words that built them up?  How often do you do so?  Has it become a habit in your marriage?
Ephesians 4: 29 says "Let no corrupting talk come out of your mouths, but only such as is good for building up, as fits the occasion, that it may give grace to those who hear."
I am amazed how often I hear people complaining about their spouse to others, often times while their spouse is standing nearby.  They are frustrated with something in their marriage, maybe they have suffered a disappointment or a need hasn't been met, and in their frustration they lash out.  Instead of complaining in private and working through the issue, they criticize in public and drive a steak in the heart of their partner.
The Bible teaches that death and life are in the power of the tongue (Proverbs 18:21).  If you want to kill your marriage, speak critical words overflowing with condemnation.  If you want to breath life into your marriage, speak positively about your spouse both in private and in public.  Proverbs 16:24 says that Kind words are like honey, sweet to the soul and healthy for the body. The power of encouragement or discouragement is magnified in a marriage because the words are coming from someone who knows you intimately.    Every day we make a choice to build up our spouse with words of encouragement, love, grace and kindness; or undermine our relationship with words of bitterness, criticism and condemnation.  What will you speak into your spouse this week?
https://threestrandsministry.com/wp-content/uploads/2018/07/Tongue.png
800
800
Michael Curtis
http://threestrandsministry.com/wp-content/uploads/2018/05/Three-Strands-Ministry-Main-Logo-White-300x147.png
Michael Curtis
2018-07-30 08:03:58
2018-07-30 08:03:58
Encourage