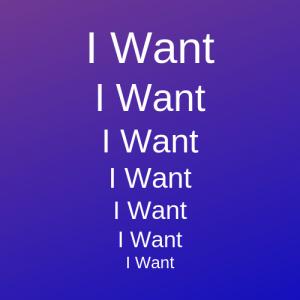 You have to give it to Dr. Tripp, he can really hit the nail on the head.  We missed the first couple of weeks of "What Did You Expect," a marriage study based on the book by the same name.  I have read the book twice and been convicted and challenged with every turn of the page.  Last night we discussed how sin is basically self centered and anti-social. When we allow sin to influence us, our relationships become less about us and become a means of simply getting what we want.  And we want a lot.  You may have heard the analogy that this type of relationship become like two ticks and no dog.  We are so needy and when we go to our spouse to meet all those needs we start to suck them dry.  Two people doing that in a marriage will soon find themselves at a crossroad with their needs being left unmet.
However, when we focus on God as our source, he provides all we need and more.  As we turn to God to meet our needs we soon discover that he calls us to focus less on our needs (he is meeting them anyway) and focus on the needs of others, including our spouse.  As we pull from the infinite source that is God, he uses us as a resource to love, delight in, respect, value, appreciate and serve our spouse and others.  It is when we turn to God as our source that we start down the path to a joyful marriage.
"He has invaded your marriage with his powerful love and transforming grace."
― Paul David Tripp, What Did You Expect?: Redeeming The Realities Of Marriage
Shout out to Reb and Tammy Bowers.  Great job leading the class last night.  You guys rock.
https://threestrandsministry.com/wp-content/uploads/2019/03/I-Want.png
500
500
Michael Curtis
http://threestrandsministry.com/wp-content/uploads/2018/05/Three-Strands-Ministry-Main-Logo-White-300x147.png
Michael Curtis
2019-03-07 04:13:28
2019-03-07 05:12:49
I Want, I Want