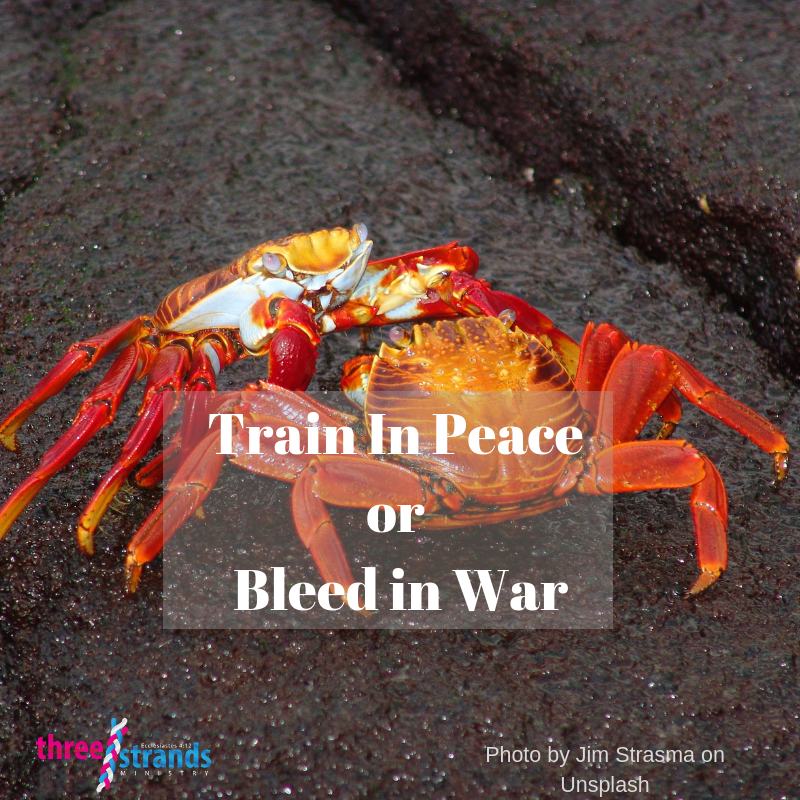 So far this week we have been exploring how to fight better.  We discussed the soft start-up, repair attempts, compromise,  and influence.  Today, let's take a look at how we can self-soothe and soothe our spouse when anger and fighting get the best of us.
As we have discussed before, fighting often leads to flooding.  As emotions increase we enter the "fight, flight or freeze" response.  Blood flows from our brain to our extremities, blood pressure increases, heart rate increases and our ability to reason decreases.  If not dealt with, flooding can result in lashing out in anger or engaging in defensiveness and stonewalling.  None of these are good for a relationship.
To resolve flooding a couple can engage in two activities, self-soothing and soothing each other.
Use Your Time-Out Effectively – Soothing
Earlier this week we discussed how and when to take a time out.  A time out allows you the time to self-soothe with the goal of calming down and restoring blood flow to the brain where you can reason through an issue.  People do this in many ways.  Reading the bible, praying, meditation, deep breathing exercises or listening to calming music are all ways to calm yourself.  Remember, it takes longer for men to exit flooding than women so additional time may be required for self-soothing.  Once you have calmed down, helping to soothe your partner can have even more benefits.
Dr. Gottman, author of Seven Principles for Making Marriage Work explains: " Soothing your partner is of enormous benefits to a marriage because it is really a form of reverse conditioning. In other words, if you frequently have the experience of being calmed by your spouse, you come to associate him or her with feelings of relaxation rather than stress. This automatically increases the positivity of your relationship."  Soothing can take many forms but normally the first step is simply discussing why the flooding took place in the first place.  There are many ways to soothe your spouse but what is important is you choose the method and enjoy it.  A husband might give his wife a foot massage or they may take turns guiding each other through meditation activities. Whatever the activity, it is important that, in the end, both of you are calmer and better able to engage in the discussion that started the fight.
Prepare for Battle
One of the things that I heard in the military was that it was better to sweat in peace than bleed in war. In other words, preparing during peace allows you to be more effective in combat. This also applies to soothing. Taking some time before your next fight to think about how you will soothe one another can pay huge dividends.  Simply think about your last fight and what it was that resulted in flooding.  Discuss how you can prevent flooding in the first place, recognize flooding as it is happening, and what it is you need to do when things have spiraled out of control. Finally, discuss how you can serve one another by soothing each other during your next fight.
https://threestrandsministry.com/wp-content/uploads/2018/10/Train-In-Peace-or-Bleed-in-War.png
800
800
Michael Curtis
http://threestrandsministry.com/wp-content/uploads/2018/05/Three-Strands-Ministry-Main-Logo-White-300x147.png
Michael Curtis
2019-09-06 04:06:25
2019-09-06 04:08:33
7 Weeks to a Better Marriage Week 4D - Fighting the Good Fight