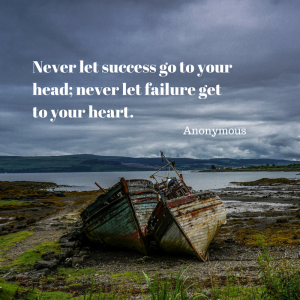 All great things take risk, and risk often results in failure.  Marriage is a great thing.
Marriage is about a lot of things.  It is about relationship, about worship, and about friendship.  But all relationships take risk.  It requires you to be open and vulnerable.  It requires you to challenge one another and it requires change.  It is a recipe for failure and if your doing it right, you will often fail along the way.  You will fail in showing patience and you will fail in regards to exhibiting sacrificial love.  You will fail numerous times and in numerous ways.
Each of these failures is an opportunity to learn, grow and change.   Someone once said failing without learning is like paying for a meal and never eating it.
Proverbs encourages me.  Proverbs 24:16 says "A righteous man falls seven times but arises again."  I love the concept of "8th time rising."  No matter how challenged we are in our marriages, no matter how many times we fail, we can rest in the assurance that God is in the center of our marriage.   Because of him we can rise an eighth time, time and time again.
http://threestrandsministry.com/wp-content/uploads/2018/05/Three-Strands-Ministry-Main-Logo-White-300x147.png
0
0
Michael Curtis
http://threestrandsministry.com/wp-content/uploads/2018/05/Three-Strands-Ministry-Main-Logo-White-300x147.png
Michael Curtis
2018-05-02 15:45:39
2018-07-06 06:35:01
8th Time Rising