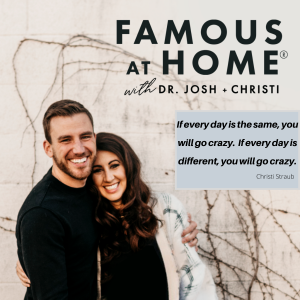 Many of our ministries, and some of our work, has come to a grinding halt. We are living in an age where we have been thrown into telework, are living on less work hours in a workweek, or have been laid off all-together. In addition, the children are home, the daily structures that have helped keep us sane have crumbled, and we are often at a loss concerning how to live in trying times. This may cause stress, depression and a lack of focus. For me, this has resulted in me watching the unfolding train wreck of the pandemic with an almost obsession. Maybe it is time for me to remember who I am and who God is.
Remember
We need to remember that our God is a redeemer. He is the redeemer of souls, the redeemer of relationships and the redeemer of time. I need that redemption. I will start my fourth week working from home tomorrow and I realized as I meditated this morning that I am going to need to create some structure in my life and adapt to the new normal. I am going to have to adapt from how I was living, start living in my new environment, and prepare for the future environment that will be the result of our current pandemic. I don't think I am the only one.
A Resource for You
As I was looking over the podcasts that regularly listen to, I came across the Famous at Home podcast. They are currently in a series where they are directly helping others deal with emotional resilience, family rhythms, and marriage during this time. Over the past year they have moved from a marriage ministry to a family ministry, so I have listened to them a little less. But listening to them this morning I realized how much this was needed for my sanity and may be needed for yours. One of the quotes that jumped out at me from episode 153, Family Rhythms in Social Isolation, was "If every day looks the same, you will go crazy. If every day looks different, you will go crazy." In the spirit of sharing I am providing the links for the first two episodes below.
So, this evening put the kids to bed and instead of binge watching Iron Fist on Netflix, listen to the first podcast and start working as a couple on how God is calling you, as a family, to redeem this time. I hope this is a blessing to you and your family.
https://www.joshuastraub.com/2020/03/25/152-emotional-resilience-in-social-isolation/
https://www.joshuastraub.com/2020/03/27/153-family-rhythms-in-social-isolation/
https://threestrandsministry.com/wp-content/uploads/2020/03/FAH-Graphic.png
900
900
Michael Curtis
http://threestrandsministry.com/wp-content/uploads/2018/05/Three-Strands-Ministry-Main-Logo-White-300x147.png
Michael Curtis
2020-03-29 08:01:48
2020-03-29 08:16:29
Redeeming the Time